Pool Draining & Cleaning- Dallas, Sachse, Wylie & Murphy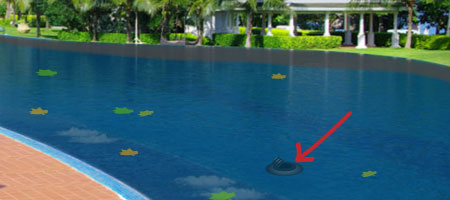 When a pool becomes black or extremely green with significant algae and debris, a drain and clean is usually the only way to restore your pool to a safe and healthy condition. But did you know that your pool should be completely drained every five years? This is where Sterling Pool Service steps in for your swimming pool cleaning needs in Dallas.
Over time, your pool water collects small material called phosphates as well as other organic material that is too small for your pool filter to filter out. Unfortunately, regular pool chemicals do not treat phosphates and other total dissolved solids (TDS); chlorine only kills bacteria and algae. These phosphates and other materials are food for algae and when your pool suffers from high levels of phosphates, it may soon become difficult to keep algae and other bacteria under control. High levels of TDS occur most commonly due to high summer temperatures.
When phosphate treatments fail, the only way to rid your pool water of these materials is to drain your pool. This will get rid of any phosphates, organic material, and other TDS that are unsafe in your pool water. This should also help with any reoccurring problems such as algae growth and cloudiness, and is worth the extra money – especially when you find yourself spending less money on chemicals to keep your pool clean. Contact Sterling Pool Service today by giving us a call at 888-973-0274!
Questions

or Need

Quote?

Our service area includes Sachse, Wylie, Murphy, Plano, Allen, Richardson, Garland and Dallas. Fill out the form below and we will contact you shortly.
---