We all love taking a dip in a swimming pool from time to time, whether it's to cool off on a hot day, or as part of regular exercise regimen. However, it's hard to enjoy our time swimming when the chemistry in the pool water is off-balance. For example, too much chlorine can be harmful to the skin and eyes, while too little could result in the growth and build-up of bacteria which then leads to an unhygienic and generally unpleasant experience for bathers. This is a serious matter for both families and businesses alike, as it can be harmful to family members and patrons in the long run.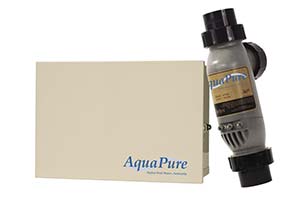 This is why it is important to make sure that the number of chemicals and cleaning agents being fed into the pool is just right. It can be easy to use the wrong amount when done manually, but with the help off automated pool chemical controllers, you can be sure that the water in your swimming pool will always be perfect. These chemical controllers monitor the quality of your pool water, and depending on the water's status, can administer the correct amount of cleaning agents through its precision chemical dosing functions. Other than keeping your pool properly sanitized, the correct amounts of chemicals in the water can also help in reducing wear and tear on other pieces of pool equipment such as pumps and filters.
If you are considering installing pool chemical controllers for your facility, make sure to enlist the help of the experts at Sterling Pool Service. We have been providing high-quality pool equipment and services to homes and businesses in Sachse, Wylie, and Murphy for more than 32 years, and our team of licensed and highly-trained pool technicians can assist you in selecting and installing chemical controllers.
So for all of your pool control systems and automation needs, give us a call at 888-973-0274. Our lines are open from 8:00 am to 4:30 pm, Mondays through Fridays, and our friendly staff will be happy to answer all of your inquiries. You can also get in touch with us via our contact form. Make sure to also inquire about our pool diagnosis and pool renovation bids!
Questions

or Need

Quote?

Our service area includes Sachse, Wylie, Murphy, Plano, Allen, Richardson, Garland and Dallas. Fill out the form below and we will contact you shortly.
---