As we all know, any standard pool requires a variety of additional equipment in order to keep it and the water in it at top conditions at all times. These pieces of equipment include pumps, filters, cleaners, heaters, lights, and in some facilities, even jets, streams, and sound systems, depending on how fancy you get. However, whether you're just using the bare basics, or you've installed all the bells and whistles, all of those require power to function.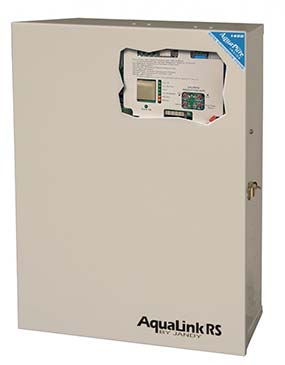 For this purpose, it is necessary to have a reliable and durable pool power center included among your pool equipment. The power center is a weather-resistant box which is installed at the pool's equipment pad, and it contains the control panels, circuit boards, and system control relays, to which all the other pool equipment is connected. Some power centers also include breakers, as well as timers to make sure that everything is shut down after a certain point, in order to help pool owners avoid excess power costs. In larger pools or facilities, it may require more than one power center to run everything, so when purchasing one, make sure to talk with pool professionals such as Sterling Pool Service to ensure that your power center can handle the demands of your facility.
Having provided high-quality services and equipment to residents and businesses in Sachse, Wylie and Murphy and Surrounding Areas for more than 32 years, we can guarantee that we can satisfy all of your pool power center needs. Whether you're installing one for a new pool or replacing an old one, our team of licensed and experienced pool technicians can help you determine which power center is right for your pool and your own needs. Upon selecting a power center, we can also assist you in its installation and set-up, as well as provide you information on its smooth operation to ensure that the entire process is hassle-free for you.
When you need assistance with your pool's power center, make sure to give Sterling Pool Service a call at 888-973-0274. Our lines are open from 8:00 am to 4:30 pm Mondays through Fridays, and our friendly and knowledgeable staff will be happy to answer all of your inquiries. Make sure to also inquire about our pool diagnosis and pool renovation bids! Contact us today!