Every pool owner wants to be able to enjoy the benefits that a pool can provide for as long as possible. While those who are located in areas where the climate is warm to moderate for most of the year (or even for the entirety of the year) can take a dip at just about any time, those who are somewhere more temperate tend to only be able to use their pools during certain seasons. For these cases, pool heaters may be necessary in order to extend the swimming season, and to make sure that bathers can swim in comfort.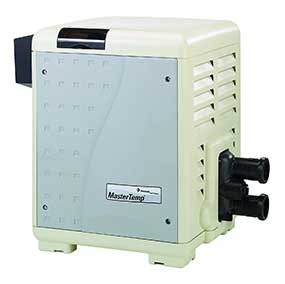 There are several types of pool heaters in the market, and one of these is the high-performance swimming pool heater. As the name suggests, these types of heaters can handle the volume of water in large pools, and also have the advantage of being able to heat the water much faster than other types. These heaters can make use of either electricity or gas, or even a combination of these, depending on the owner's preferences and resources, and are also known to be environmentally-friendly due to very low or zero emissions.
When choosing a high-performance heater for your pool, it is best to enlist the assistance of your pool equipment and service professional, Sterling Pool Service. We have been providing top-quality equipment and services to homes and businesses in Dallas, Plano, and Allen for more than 32 years, and we can help you make sure that your pool is always warm and ready for use by helping you add and install the correct equipment to it. Our team of licensed and highly-trained pool technicians can recommend which type of pool heater is best for your property, as well as assist you with its installation and operation.
If you would like to install a high-performance heater for your swimming pool, just give us a call at 888-973-0274, from 8:00 am to 4:30 pm Mondays through Fridays. You can also drop us a line via our online contact form, and our friendly and knowledgeable staff will be happy to answer all of your inquiries. You can also inquire about our pool diagnosis and pool renovation bids!
Questions

or Need

Quote?

Our service area includes Sachse, Wylie, Murphy, Plano, Allen, Richardson, Garland and Dallas. Fill out the form below and we will contact you shortly.
---