Depending on the type of pool that you own and the features in it, certain types of pumps may be required in order to keep it operating as it should. From water circulation to cleaning, pumps are at the heart of every pool system. Traditionally, pools are equipped with pumps that are set to run at only one set speed. While it does get the job done, it isn't very efficient as these pumps tend to run at pressures and flows that are more than you actually need, resulting in higher power costs.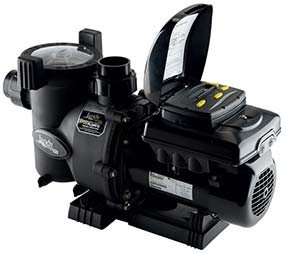 In order to make your swimming facility more cost-efficient, it is recommended to install variable speed pumps. As the name suggests, these pumps allow you to adjust the speed of the pump to fit your pool's needs according to its usage and features. There are even some models that can be programmed to automatically adjust themselves according to which features are currently being used in your pool. Having a variable speed pump also improves the performance of other pool equipment as its efficiency allows you to keep it on at a slower stream for longer periods which helps prevent the build-up of algae, as opposed to only turning it on for short bursts at a time.
Swimming pool variable speed pumps require professional installation, so make sure to enlist the help of trusted pool equipment and maintenance companies like Sterling Pool Service. We have been providing pool services and equipment to residences and establishments in North Dallas and surrounding areas for over 32 years. Our team of licensed and highly-trained technicians will be happy to suggest and install the best variable speed pumps to help you increase savings.
If you're interested in using a variable speed pump in your pool and save on power costs, feel free to contact us here at Sterling Pool Service at 888-973-0274, from 8:00am to 4:30pm Mondays through Fridays, and our friendly staff will be happy to answer all of your inquiries. Make sure to also inquire about our pool diagnosis and pool renovation bids!
Questions

or Need

Quote?

Our service area includes Sachse, Wylie, Murphy, Plano, Allen, Richardson, Garland and Dallas. Fill out the form below and we will contact you shortly.
---