Anyone who owns or runs a swimming pool knows how important it is to be able to monitor every factor that goes into its operation. From water temperatures to pH levels, making sure that everything is just right is what makes a pool pleasant to use and easy to maintain. Thankfully, current pool technologies have made this easy, with the help of pool control centers, as well as pool remote controls. These controls allow people to perform maintenance tasks such as recirculation or chlorination without having to deal with bulky outdoor panels; instead, they are able to go through an entire checklist of maintenance tasks from indoors and in comfort.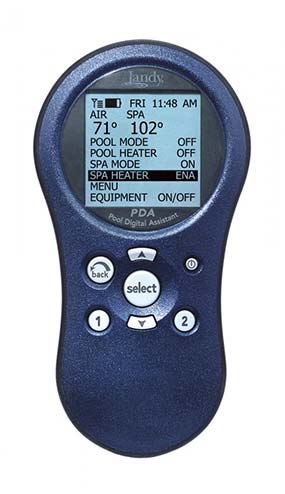 If you are interested in experiencing the convenience of a remote-controlled pool, then make sure to call leading pool equipment and maintenance experts Sterling Pool Service. Having provided top-quality equipment and services to residents and businesses in Sachse, Wylie and Murphy and Surrounding Areas for more than 32 years, our team of highly-trained and licensed technicians can help you in the selection and installation of the pool remote control that's best-suited for your facility, as well as your specific needs.
Make sure to give us a call at 888-973-0274, from 8:00 am to 4:30 pm Mondays through Fridays, or drop us a line via our online contact form. Our friendly staff will be happy to answer all of your inquiries. Make sure to also inquire about our pool diagnosis and pool renovation bids!
Questions

or Need

Quote?

Our service area includes Sachse, Wylie, Murphy, Plano, Allen, Richardson, Garland and Dallas. Fill out the form below and we will contact you shortly.
---