Being able to constantly monitor and maintain a pool can be quite a daunting task, especially for people who are very busy or are always on their feet. Thankfully, the latest pool technologies now offer a solution for this dilemma. Instead of having to regularly walk up to and glance at a control panel, all of the necessary information and processes required for keeping your pool in top condition can now fit in one's pocket.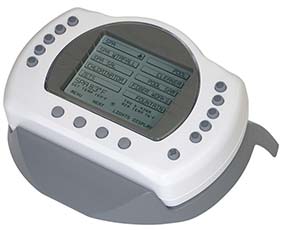 With the help of pool wireless remotes, pool owners or managers can now have everything that they need in the palm of their hands, literally! These wireless remotes are usually handheld devices that have digital displays on them that constantly put out readings on the pool's vitals, including the temperature of the water, its pH levels, as well as the status of other pool equipment such as pumps and filters. These remotes can also be used to switch lights or jets on and off, or even perform heavier maintenance tasks such as water recirculation, all without having to leave what you're doing elsewhere in the house or building.
If you're someone who needs a wireless remote for your pool, make sure to talk with your pool maintenance professional Sterling Pool Service. We have been providing top-quality equipment and services to pool owners in Sachse, Wylie and Murphy and Surrounding Areas for more than 32 years, and our team of licensed and highly-trained technicians have the knowledge and expertise to help you with the selection and installation of the wireless remote that's right for you and your pool.
So give us a call at 888-973-0274, from 8:00 am to 4:30 pm Mondays through Fridays, and our friendly staff will be happy to answer all of your inquiries. You can also get in touch with us using our online contact form. Make sure to inquire about our pool diagnosis and pool renovation bids as well!
Questions

or Need

Quote?

Our service area includes Sachse, Wylie, Murphy, Plano, Allen, Richardson, Garland and Dallas. Fill out the form below and we will contact you shortly.
---