Being able to take a dip in your pool at any time you want is always a welcome luxury, especially after a long day. However, heating up the entire pool can take way too long, especially for those located in cold or temperate areas. This is where spa heaters come in. If you happen to have a hot tub or a small to medium-size above ground pool, the addition of a spa heater will allow you to heat up the water very quickly and to the exact temperature that you prefer.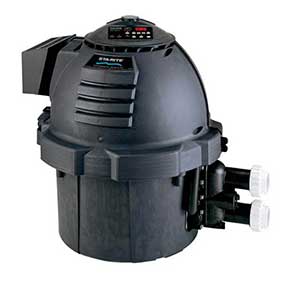 Spa heaters normally require electricity or gas to be able to generate the necessary heat in a short period of time. They also include thermostats and controls so that you can set the temperature to what you are most comfortable with. Depending on your current pool's type, construction, and hydraulics, you can make use of a dedicated spa heater, or use the general pool heater with the help of specific types of valves.
If you are considering purchasing a spa heater for your home or facility, it is best to enlist the assistance of your pool equipment and service professional, Sterling Pool Service. We have been providing top-quality equipment and services to homes and businesses in North-East Dallas for more than 32 years, and we can help you make sure that the waters are always warm and ready for use by helping you add and install the correct equipment. Our team of licensed and highly-trained pool technicians can recommend which type of heater is best for your property, as well as assist you with its installation and operation.
So if you would like to install a spa heater on your property, just give us a call at 888-973-0274, from 8:00 am to 4:30 pm Mondays through Fridays. You can also drop us a line via our online contact form, and our friendly and knowledgeable staff will be happy to answer all of your inquiries. You can also inquire about our pool diagnosis and pool renovation bids!
Questions

or Need

Quote?

Our service area includes Sachse, Wylie, Murphy, Plano, Allen, Richardson, Garland and Dallas. Fill out the form below and we will contact you shortly.
---