Swimming pools are always a joy to have on hot days, as nothing beats the convenience of being able to take a dip and cool off right in your own backyard (or at least without having to trek to the beach). Having a pool on site also adds value to a property, which is why it is important that it is always kept clean. After all, nobody wants to take a dip in a dirty pool!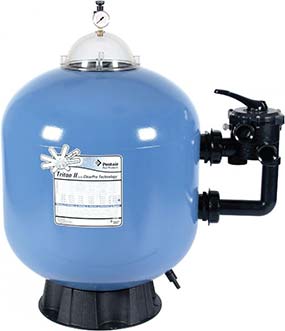 To help pool owners keep their facilities sparkling clean at all times, one of the vital pieces of equipment to install would be a filter. These filters can clean the pool by suctioning the water into a chamber with a filtering agent that catches contaminants and dirt, before releasing it back into the bathing area. Filters also come in various types and configurations, and it is important to know which one is right for your specific pool. For example, for those that don't have much vertical clearance or those that have decks, a side-mount filter is highly recommended.
Installing a filter requires proper redirection of plumbing, and for these types of jobs, it is best to enlist the help of your pool equipment and service professional, Sterling Pool Service. Having provided top-quality equipment and services to residents and businesses in Dallas County for more than 32 years, we can help you in making sure that your pool is always in top shape by helping you add the proper equipment. Our team of licensed and highly-trained pool technicians can recommend which type of filter is best for your property, as well as assist you with its installation and operation.
If you are considering installing a side-mount filter for your swimming pool, be sure to give us a call at 888-973-0274, from 8:00 am to 4:30 pm Mondays through Fridays. You can also drop us a line using our online contact form, and our friendly and helpful staff will be happy to answer all of your inquiries. You can also inquire about our pool diagnosis and pool renovation bids!
Questions

or Need

Quote?

Our service area includes Sachse, Wylie, Murphy, Plano, Allen, Richardson, Garland and Dallas. Fill out the form below and we will contact you shortly.
---