A swimming pool's filters are one of the most important pieces of equipment that needs to be installed, no matter what size or shape your pool is. The filter is used to regularly clean the water and remove impurities in your swimming pool to make sure that your pool is always in great condition and ready for swimmers to enjoy. Filters come in many types as well as various configurations to cater to the needs and preferences of pool owners.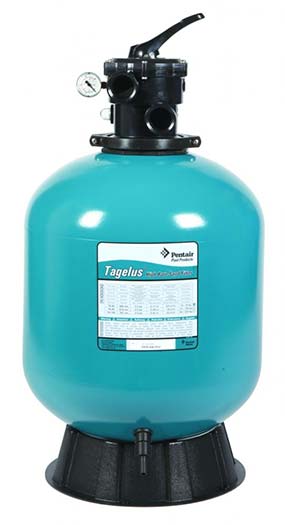 A top-mount filter is perfect for pool areas that have enough vertical space to spare or don't have enough clearance at the sides. Water is suctioned into the filter chamber and is passed through a filtering agent such as sand or diatomaceous earth, where it can catch dirt, soil, sediments, and other contaminants. Installing a top-mount filter requires that the plumbing be routed slightly above ground in order to ensure that water is directed properly and that the filter functions as it should.
For these types of jobs, it is best to enlist the help of pool equipment and service professionals such as Sterling Pool Service. Having provided top-quality equipment and services to residents and businesses in North Dallas and surrounding areas for more than 32 years, we can guarantee that we can help you in making sure that your pool is always in top shape. Our team of licensed and highly-trained pool technicians can recommend which type of filter is best for your property, as well as assist you with its installation and operation.
If you are considering installing a top-mount filter for your swimming pool, make sure to give us a call at 888-973-0274, from 8:00 am to 4:30 pm Mondays through Fridays. You can also contact us using our online contact form, and our friendly and helpful staff will be happy to answer all of your inquiries. You can also inquire about our pool diagnosis and pool renovation bids!
Questions

or Need

Quote?

Our service area includes Sachse, Wylie, Murphy, Plano, Allen, Richardson, Garland and Dallas. Fill out the form below and we will contact you shortly.
---