Keeping the water in your swimming pool clean is always a top priority as this not only makes sure that swimmers are comfortable, but it also makes the pool great to look at, thus adding value to your property. A properly-cleaned and maintained pool also means that the pool surfaces and equipment will last longer and will be able to keep your facility running for years to come.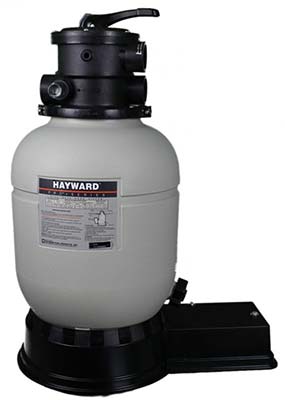 One of the key factors to consider in pool maintenance is the type of filter to use. Sand filters have been a popular choice among pool owners for decades, as they are cost-effective, efficient, and easy to clean. These types of filters are normally receptacles that contain pool-grade silica sand that has sharp edges. The texture of the sand helps it to catch dirt and other contaminants as water is passed through it in the receptacle before being released back into the pool after cleaning.
Installing a filter requires proper redirection of plumbing to make sure that the water is being directed properly, and for these types of jobs, it is best to enlist the help of your pool equipment and service professional, Sterling Pool Service. Having provided top-quality equipment and services to residents and businesses in North-East Dallas for more than 32 years, we can help you make sure that your pool is always in top shape by helping you add the correct equipment to it. Our team of licensed and highly-trained pool technicians can recommend which type of filter is best for your property, as well as assist you with its installation and operation.
If you would like to install a sand filter for your swimming pool, be sure to give us a call at 888-973-0274, from 8:00 am to 4:30 pm Mondays through Fridays. You can also send us a message using our online contact form, and our friendly and knowledgeable staff will be happy to answer all of your inquiries. You can also inquire about our pool diagnosis and pool renovation bids!
Questions

or Need

Quote?

Our service area includes Sachse, Wylie, Murphy, Plano, Allen, Richardson, Garland and Dallas. Fill out the form below and we will contact you shortly.
---