Depending on how fancy your swimming pool is or how many features it's got, making sure that everything is running and working as it should usually takes a whole lot of equipment working together in order to get the desired effects. These various features can include waterfalls, spas, heaters, automated cleaning systems, jets, or even fountains. If one were to operate all of these things manually, it would involve having to turn switches on and off all the time. There is also the risk of forgetting to turn a valve or two which could potentially lead to serious equipment malfunction as water is not directed where it should be.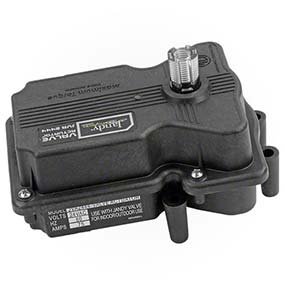 With the help of pool valve actuators, however, one won't have to worry about these things as much. These actuators are a crucial part of most if not all automated pool systems. When attached to other parts or equipment, such as a diverter valve, water supply can be automatically switched from feature to feature, all depending on what you programmed it to do and where you want it to go.
For those who are interested in adding features to their pool that would require valve actuators, make sure to enlist the help of a professional pool equipment and maintenance company such as Sterling Pool Service. Having provided top quality service to homes and businesses in Sachse, Wylie and Murphy and Surrounding Areas! for more than 32 years, our team of licensed and highly-trained pool technicians can assist throughout this entire process. We can provide invaluable advice on how to make those new pool features happen, recommend valve actuators and other parts or equipment that best suits your facility and lifestyle; and most of all, perform installations, setups, and maintenance on every aspect of your swimming pool.
So give us a call at 888-973-0274, from 8:00 am to 4:30 pm Mondays through Fridays, or drop us a line through our online contact form! Our friendly and helpful staff will be happy to answer all of your inquiries. Make sure to also inquire about our pool diagnosis and pool renovation bids in Sachse, Wylie and Murphy and Surrounding Areas!
Questions

or Need

Quote?

Our service area includes Sachse, Wylie, Murphy, Plano, Allen, Richardson, Garland and Dallas. Fill out the form below and we will contact you shortly.
---