Any swimming pool, in-ground or above-ground, requires various pumps in order to operate properly. Whether it's for maintenance purposes or just for day-to-day use, it is important to know which type of pump best suits your swimming pool and install it accordingly. For those who want to add more features to their pool other than the basics, though, high-pressure pumps may be required.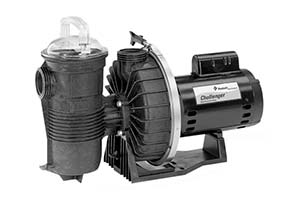 High pressure pumps are specifically designed for functions that require higher water pressure in order to cater to multiple needs other than just filtration and circulation. It is ideal for pools that have features such as spa jets and in-floor cleaning systems, as well as decorative functions like waterfalls and fountains. High-pressure pool pumps help in pulling in extra water through your pool system so that your other pool features can function as they should. These pumps are durable and can come with a variety of motor sizes to match the functions it will be used for, in order to ensure utmost efficiency.
If you are considering adding extra features to your swimming facility, be sure to enlist the help of professional pool equipment and maintenance companies such as Sterling Pool Service. We have been providing excellent equipment and services to homes and businesses in Dallas for more than 32 years, and our team of licensed and highly-trained technicians can recommend the exact type of high-pressure pump that you will need for your pool, based on its specifications and your preferences. After selecting the hardware that's perfect for you, we can also assist in its installation, operation, and maintenance.
So drop us a line via our online contact page, or give us a call at 888-973-0274, from 8:00 am to 4:30 pm Mondays through Fridays, and our friendly staff will be happy to answer all of your inquiries. Make sure to also inquire about our pool diagnosis and pool renovation bids!
Questions

or Need

Quote?

Our service area includes Sachse, Wylie, Murphy, Plano, Allen, Richardson, Garland and Dallas. Fill out the form below and we will contact you shortly.
---