One of the most important pieces of pool equipment would be its filters because these are what help to ensure that the pool water is clean and free of debris and other contaminants. By removing dirt and particles that can possibly cause build-ups in pipes and machinery, filters also help to ensure that other pool equipment can function smoothly.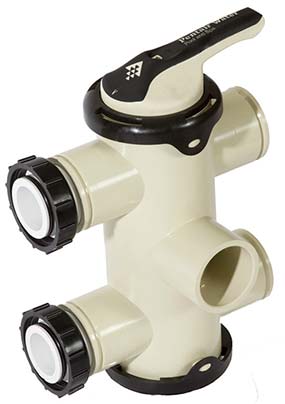 However, even filters themselves require maintenance from time to time, and cleaning them out is usually done through a process known as backwashing. This is done by having water pushed out through the filter in the opposite direction, and the dirty water and all the waste that goes with it is flushed out and redirected to the appropriate disposal area, leaving the filter clean and ready for further use. Backwashing is also the reason why most pool filters need to be fitted with backwash valves, as this specific type of valve makes sure that the water to be purified is kept separate from the flushing water; and it helps ensure that wastewater doesn't remain in the filter or get redirected back into the main pool area.
If you're buying new pool filters or maintaining old ones, knowing the correct type of backwash valves to use with your specific filter is important. These valves also require professional installation, so make sure to talk with trusted pool equipment and maintenance companies such as Sterling Pool Service. We have been providing top-quality services to residents and businesses in Dallas and Allen for more than 32 years, and our team of licensed and highly-trained technicians can help you maintain and improve your filters with the help of proper valving.
For any of your pool valve needs, give us a call at 888-973-0274, from 8:00 am to 4:30 pm Mondays through Fridays, or send us a message via our online contact form, and our friendly staff will be happy to answer all of your inquiries. Make sure to also inquire about our pool diagnosis and pool renovation bids!
Questions

or Need

Quote?

Our service area includes Sachse, Wylie, Murphy, Plano, Allen, Richardson, Garland and Dallas. Fill out the form below and we will contact you shortly.
---