What Is a Pool Liner?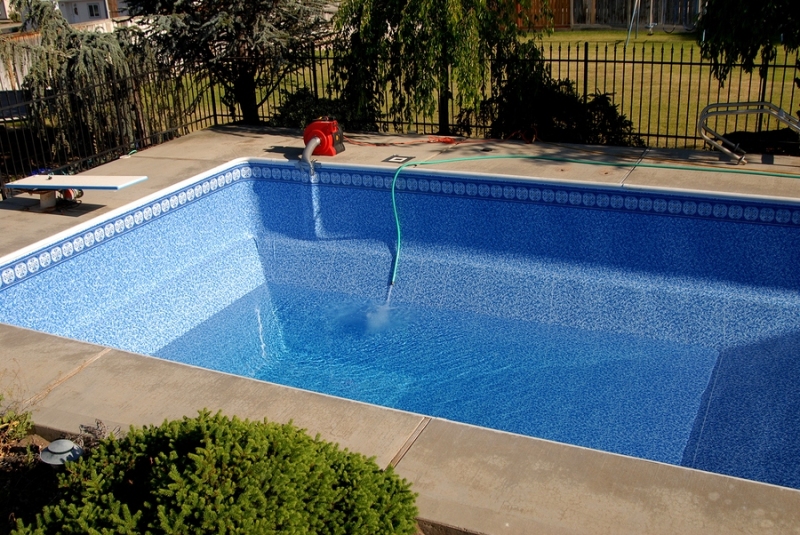 Installing a swimming pool liner is a great way to protect the interior of your pool. Vinyl liners help prevent the pool itself from suffering physical damage, and it can also prevent the growth of mold and algae. Typically made of high-quality vinyl, pool liners are available in many different patterns and usually come in different hues of blue.
The advantages of installing a pool liner
Easy installation - Usually, a pool liner is installed right after the completion of the pool's construction. However, pool liners can also be added later on. Installation is pretty straightforward, and once mounted, a pool liner can last for many years.
Low installation costs – Pools that are designed especially to accommodate vinyl pool liners tend to have the lowest initial installation costs compared to other pool types. This makes them very popular among many homeowners.
Long life – Pool liners can last up to 30 years years, depending on a location's climate conditions. They are easy to replace, and disposal is likewise uncomplicated since vinyl is a recyclable type of plastic.
Slip-proof finish – With its non-slip quality and embossed texture, pool liners offer a safer pool environment for children, the elderly, and for all pool users in general.
Design availability – As mentioned, pool liners come in a wide variety of styles and designs. They can really make your pool look vibrant and inviting. If you choose a dark-colored pool liner, you can even enjoy the added benefit of getting your water heated naturally by the sun because darker hues absorb more heat energy.
Sanitary – Unlike some concrete and shotcrete pools, swimming pools with vinyl pool liners are not favorable for the growth of algae.
Do take note that maintaining the cleanliness of your pool liner will usually require draining the water and removing the impurities on the surface of the material by scrubbing and thorough washing. You can do this yourself, but professional pool cleaning service providers like Sterling Pool Service can also do it for you at reasonable rates. Letting the experts handle the job can also help you make sure that your pool liner is really thoroughly cleaned.
Please call us today at 888-973-0274 to learn more. Our service area includes the following: Sachse, Wylie, Murphy, Allen, Plano, Richardson, Garland and Dallas.