Top 5 Reasons to Hire a Pool Service Professional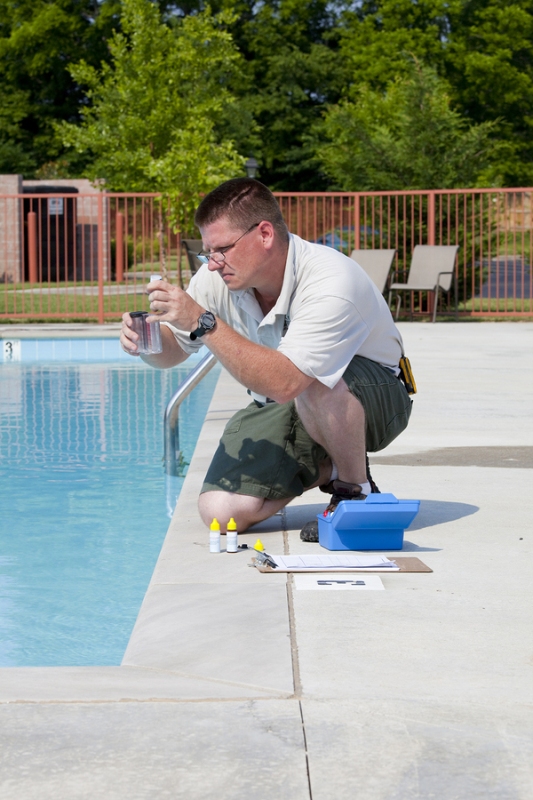 "Should I hire a pool service professional who can do all the pool cleaning and pool maintenance work for me, or should I do everything all by my lonesome?" This is a dilemma that many swimming pool owners have faced at one point or another.
Maintaining your pool all by yourself does present a few benefits. For one thing, you can save hundreds of dollars every year by going DIY, and for another, it's good to have a hobby to keep you occupied. However, there are many pool owners who consider pool cleaning and maintenance to be a laborious chore, while others simply don't have the time nor the expertise to perform the thorough cleanup necessary to keep a pool in its pristine condition.
This is where pool service professionals come in. Sterling Pool Service is trusted by our clients because of our solid experience in the industry and our expertise in all matters related to pool cleaning and maintenance. While it does cost some amount of money to have your pool professionally cleaned, the benefits you get in return totally balance out the expenses.
Expert services – From pool vacuuming and filter backwashing to chemical balancing and performing circulation adjustments, you can trust our pool service professionals to perform their services according to the highest industry standards. If you are not knowledgeable about the right way to do these things, the easiest way to get them done is to hire someone who can do it for you.
Regular servicing – You might know how to do routine pool cleaning and maintenance work by yourself, but what if you can't do it for any reason? Getting a pool service professional means having the peace of mind in knowing that there's always someone who's up to the task of cleaning and maintaining your pool on a recurring basis.
You get more free time – For yourself, for your loved ones, and for things that really matter. If you don't like the idea of missing out on a weekend with your family or friends because of your pool cleaning duties, then by all means, get someone who can do it for you.
Discovering defects - Detecting minute details that could indicate damage or wearing of your pool is something pool service professionals are trained to do during inspections. It's important for such signs to be discovered early or you could end up with a seriously damaged pool. If your pool is leaking, for example, it might not always be obvious that it is. Pool service professionals like those from Sterling Pool Service are experts at detecting pool leaks, whether it exists in your pool's plumbing, skimmer, or gunite.
Professional pool repairs – Skimming leaves off the surface of your pool or even adjusting its pH balance might be easy enough to do, but what about repairing broken pool equipment and components like salt cells, pool filters, pool pumps, or water plumbing? What about repairing a faulty plaster wall or tilework? Repairing such items is not always a straightforward task, so it is better done by professionals.
Our service area includes the following: Sachse, Wylie, Murphy, Allen, Plano, Richardson, Garland and Dallas.
Please call us today at 888-973-0274 to learn more about the benefits of professional pool cleaning and maintenance.