Smart Ways to Minimize Your Pool Maintenance Costs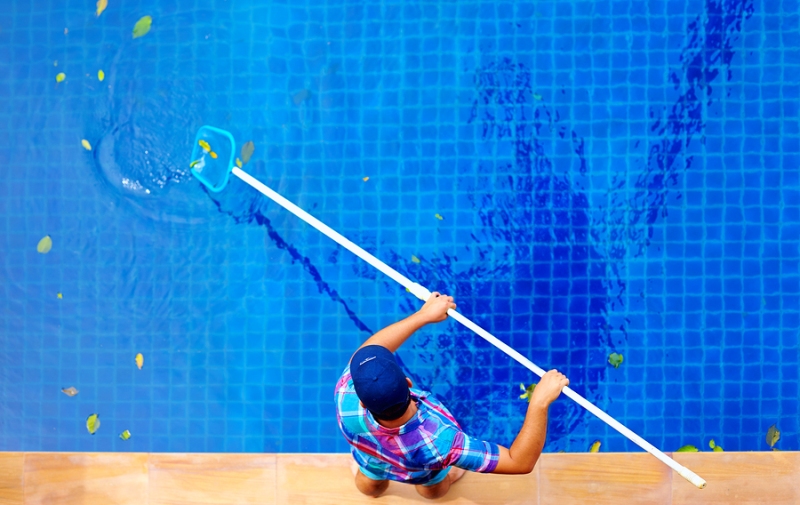 Having an in-ground pool in your backyard offers a lot of benefits. Taking a dip in your own private swimming pool is a great way to cool off during hot days, and the pool area is also a great place to host parties and other gatherings. You should also be aware that having a pool in your home can increase you property's value by upwards of 10 percent.
However, owning an in-ground pool is also a big responsibility. The costs and upkeep involved can be more than enough to scare away people who are thinking about building one in their backyard. However, for those who are really decided to have one constructed or to buy a property with a pre-built pool, there are actually several smart tips they can follow to bring the maintenance costs to a minimum, preventing their pool from becoming a money pit.
Check before buying – When you're looking at buying a property with a pool, make sure to check the condition of the pool itself. An old pool (+10 years), especially one that has been neglected, will likely require costly repairs and renovations. If it's cheaper to have a pool built from scratch, then that property is a surely a money drain.
Invest in a pool cover – A pool cover is a very useful implement which can save you a lot of money. Pool covers keep dirt and debris out of your pool, helping you save energy by reducing the time your pool filter needs to run, and allowing you to save water because you won't have to replace it as often as you normally would without the cover. Secondly, pool covers also reduce the evaporation rate and heat loss, allowing you to have additional savings on water and electricity. These benefits are on top of the fact that pool covers can help save lives by keeping the pool area safe for kids and pets.
Consider a darker-colored pool finish – One passive solar heating technique you can consider for your pool is choosing a darker-colored pool finish. Dark tiles or plaster absorbs more heat from sun, allowing you to heat your pool during the day. Aesthetically speaking, dark-bottomed pools also look more dramatic and evoke a naturalist feel by mimicking the hues of natural swimming holes.
Maintain proper pool chemistry – It is important to monitor your pool's water chemistry with a pool test kit. Putting too much chlorine or acid is bad for your pool's plaster and tile grouts, so keeping the sanitizers and pH adjusters in perfect balance could actually extend the service life of your pool. Plus, you'll be able to avoid adding too much of the chemicals, which could further add to the costs.
Get your pool serviced professionally – Your swimming pool needs the professional touch regularly. Technicians from a professional pool cleaning and maintenance service provider are knowledgeable about all aspects of pool maintenance, and they will know immediately if your pool has defects that need immediate repair. Small flaws and minute defects can become big problems if not repaired quickly.
Make sure that the right filter and plumbing are installed – Don't choose a filter that is too small for your pool. An inappropriately sized filter will have to run longer, which means you will be using more energy. And because it will have to be used more often, it can break down sooner than a large pool filter. Conversely, you should also make sure that your plumbing system is of the right size and is very efficient.
Install LED lights – When it comes to pool lighting, it is best to install lights using LED technology, which helps you save as much as 75 percent in energy expenditures compared to conventional incandescent lighting units. Furthermore, LED lamps tend to last 35 to 50 times longer than incandescent units, which means more savings over the long term, even though LED lighting units are typically more expensive up-front than other lighting technologies.
Our service area includes the following: Sachse, Wylie, Murphy, Allen, Plano, Richardson, Garland and Dallas.
If you want to learn more ideas on how to save on your pool maintenance costs, please call Sterling Pool Service today at 888-973-0274.