If You Notice Water on the Equipment Pad ...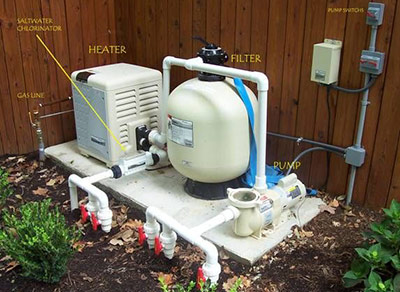 When water surfaces on the equipment pad of your pool, it requires your attention.
The first step is to check and see if there is a source for the water. Typical sources include water that is being visibly discharged or dripping from a nearby faucet or water sprinkler.
If that is not clearly the case, your best option is to turn off the pool equipment and start to feel around the pumps/filter/heater (if applicable) for any water that has run down on to it. If that is the issue, the water usually will be in just one area of the affected equipment although the puddle beneath it may be large.
Once you have identified the issue, leave the pool equipment off and contact a pool repair company in your area. Let the repair company know what you have observed and that that the pool equipment is turned off.
Contact Sterling Pool Service in the Wylie, Sachse, and Murphy areas to discuss your pool needs at 888-973-0274. We are your pool experts!