How to Troubleshoot Your Pool Pump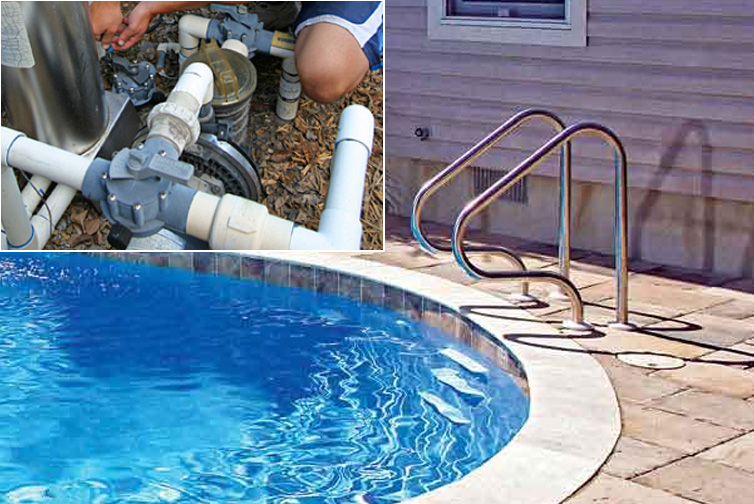 Summer is officially here and many people have already dived into their swimming pools. But, before you open your pool up for daily use, you must make sure your swimming pool is prepared for the hot weather. Of course, every pool owner dreams of using and maintaining their swimming pool without any issues. Unfortunately, however, there are many problems that can prevent your pool from being ready in time.
One of the most frustrating problems that can happen during pool season is a broken pump. Since the pool pump is considered the heart of the swimming pool, it can affect the condition of your entire pool and the water if you can't get it working in time.
Fortunately, with Sterling Pool Service, we can teach you how to address the two most frequently cited pump problems: an unprimed and unresponsive pool pump.
How to Prime the Pump
You'll know if your pool is unprimed if it doesn't draw any water or won't shut off. This is a very common problem that pool owners and experts encounter during spring and summer months. Your best solution for this is to manually add water to the pump to help it draw water up through the suction lines. If you're opening your pool for the first time this year, it will take you more effort than usual to complete the priming.
Things to Remember while Priming the Pump
Make sure the water is at least halfway up the skimmer mouth.
Check the skimmer while priming the pump and remember to remove the Gizzmo or wintering plug that was used off-season.
Make sure the weir door is unstuck.
Keep an eye on the pump's suction-side and return-side to ensure that you won't have a closed valve.
If you have a sand filter, be sure to set it on the "filter" setting. On the other hand, if you have a cartridge filter, don't have it in reverse.
Make sure the pump lid gasket is lubricated and seated properly on the pump housing.
Make sure that none of the pump's O-rings are missing.
If you suspect that the plastic winterizing port plugs of the pump are loose, tighten them.
If the suction-side of the pump has leaked, have it inspected and redone.
What to Do If the Pump is Unresponsive & Won't Turn On
An unresponsive pump is another headache people can face during pool openings. This can be trickier than having an unprimed pump because troubleshooting this problem involves testing the pump's electrical voltages. If you're confident in your electrical skills, you have limited options to locate and repair the source of the issue.
You can try turning the pump on at the switch. If that fails, you can investigate the system's electrical breaker. It's possible that the breaker was switched off during winter or tripped out for some reason.
Take note, if you don't understand how the pump's electrical flow works or you are afraid of making it worse, let your local pool company, like Sterling Pool Service handle the repairs.
When in Doubt, Contact Sterling Pool Service
If you've carried out these troubleshooting methods and still don't see any results, don't hesitate to contact your local pool company - Sterling Pool Service for help. Our pool technicians have the necessary skill and equipment to restore your damaged pool pump quickly and efficiently.
For this reason, you should make it a habit to contact Sterling Pool Service the second you notice anything wrong with your swimming pool pump. We are your reliable swimming pool company serving the areas of Sachse, Wylie, Murphy, Plano, Allen, Richardson, Garland, and Dallas, Texas.
We offer superb swimming pool services, pool equipment repairs and pool renovations. If you want to know more about our services, contact us online or give us a call at 888-973-0274.