How to Deal with Pool Surface Cracks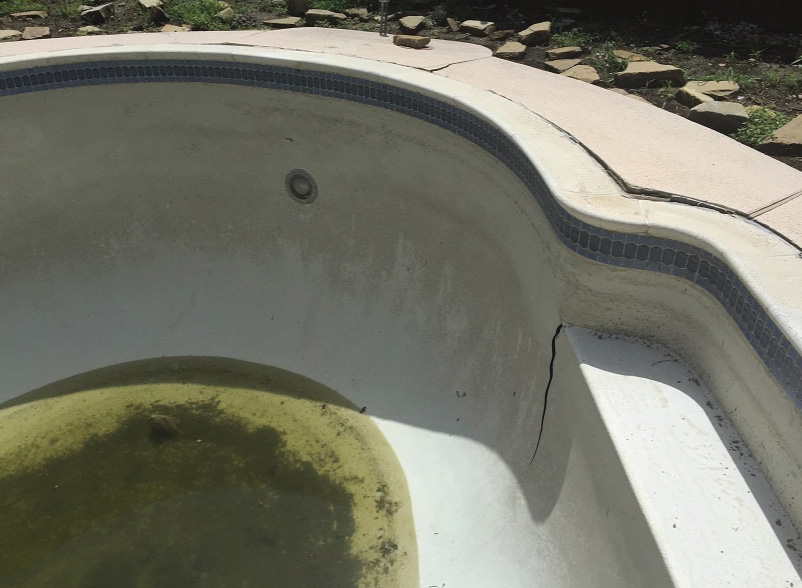 There's nothing better than having your own swimming pool. Not only does it look marvelous no matter the time of day, but it's also a great way to cool down and relax after a hot and stressful day at work. Of course, with such a privilege comes great responsibilities. One of them is dealing with pool surface cracks as soon as you spot them.
What are pool surface cracks? They are cracks in the walls or floor of your swimming pool, caused mostly by the movement of the earth surrounding the pool itself. This movement can range from tremors, earthquakes, to even the landscape gradually changing due to time. In many cases, these are cosmetic and do not affect the function of the pool. But it's better to have them addressed right away before they get worse and become a leak or a major structural issue.
Here is a look at how to deal with pool surface cracks:
Minor Crack Repair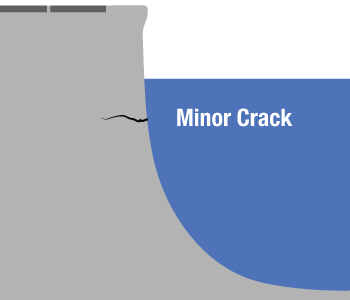 Small and obviously cosmetic cracks can be repaired quickly without having to drain your pool. Simply clear any loose material around the crack and widen it a little bit with a metal tool, such as a flathead screwdriver. From there, mix up some pool putty in equal parts and massage it into the widened crack, smoothing it down carefully with your fingers as you do so.
Moderate Crack Repair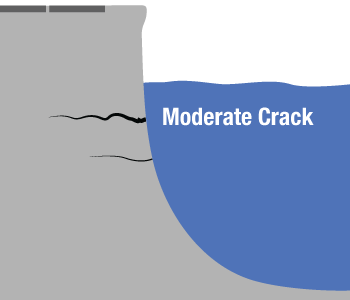 Repairing bigger cracks follows mostly the same steps of fixing smaller cracks, but with a few steps added. Simply drain your pool first – taking care to drain the water away from your pool, preferably into the sewer - and then carefully dry the area of the crack with a towel.
Again, use a tool to widen the crack and clear away any loose material. Depending on how extensive the crack is, you can get away with the screwdriver again, or with a grinder or drill. Give the crack a rinse afterward.
Finally, mix up some pool plaster and apply it carefully into the crack, making sure to sculpt it to fit the surrounding material. Once done, you can immediately refill your pool, as pool plaster is usually formulated to cure underwater. Just make sure to keep the plaster itself moist as you're refilling your pool, as it could dry out too quickly and not take.
Extreme Crack Repair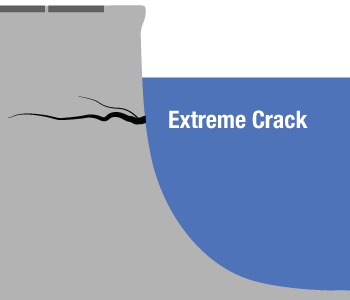 Huge structural cracks and issues require much more than touch-ups with plaster. You need the type of equipment and expertise that only a professional pool service team can offer.
Our crews at Sterling Pool Service can repair all levels of pool cracks, from extreme to minor. When you need our services, contact Sterling Pool Service and get the best aggressive crack repair service available. Call us at 888-973-0274 for a pool cleaning or pool service estimate in Sachse, Wylie & Garland area, as well the surrounding areas of Murphy, Allen, Plano, Richardson & Dallas.