Going Green: Are Natural Pools the Better Choice?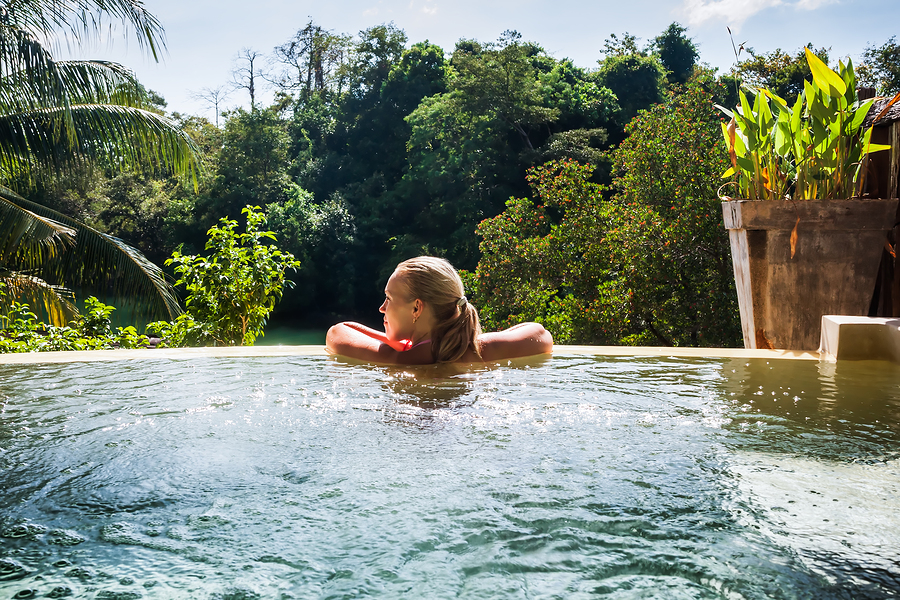 As we all know, swimming pools are great additions to any home property. Not only does it raise the home's resale value, but it also solves a lot of problems that you face when you feel like taking a dip in a public pool or the beach. With swimming pools, you are able to take your time and relax in a private environment and not have to spend on traveling expenses during the warmer seasons. Because of this, many people are considering building a pool for their home; however, homeowners tend to overlook the fact that swimming pools need to be routinely maintained and cleaned.
Maintaining traditional swimming pools includes checking the chlorine levels, inspecting the water pumps from time to time, and taking out the debris that fall into the water; some of these methods, however, are tedious, time consuming and eat up a lot of electricity.
Luckily, there is a type of pool that is low maintenance and uses less energy than a traditional swimming pool; and it is called a natural swimming pool.
What are the Benefits of Natural Swimming Pools?
No Chemicals
Unlike traditional pools, natural swimming pools do not need the help of chemicals to keep their waters crystal clear. Instead, a natural swimming pool uses a built-in biological filter to keep itself clean. With traditional swimming pools, you are prone to having dry skin, frizzy hair, and irritated eyes during and after your swim. The cause of such situations comes from the chemical content in the pool. In natural pools, however, you won't be experiencing those uncomfortable circumstances; and since natural pools do not have any strong chemicals in them, they can also be enjoyed by people who have sensitive skin or are afflicted with skin conditions.
Uses Less Water and Electricity
Natural pools do not need to be emptied and refilled like traditional swimming pools. Because of this, you are saving yourself from wasting millions of liters of water every year.
When it comes to filtering and cleaning the water, traditional pools use a mechanical pump to do the job. That pump uses a lot of energy; increasing your energy consumption significantly. No electricity is used with natural pools; they do not use a mechanical pump, but instead, use a built-in filter to clean the pool. The water of natural pools can also be heated with the help of solar heating systems.
Cheaper in the Long Run
To prolong the functionality of a traditionally made pool, you have to keep purchasing chemicals, equipment, and spare parts to keep it in top working condition; making traditional pools an expensive investment. Since natural pools do not need the items mentioned above, their maintenance and upkeep are much cheaper.
It Looks Beautiful
Natural pools are versatile; it can look like a natural body of water or even be given a modern twist in its design, giving you unlimited possibilities with its construction.
If you are living in the areas or surrounding areas of Sachse, Wylie, Murphy, Allen, Plano, Richardson, Garland and Dallas., Texas, and are in need of a professional hand when it comes to your pool, then don't hesitate to contact Sterling Pool Service at: 888-973-0274. Our services include: pool service and cleaning, pool repairs, pool renovations, and a wide selection of pool equipment; making us the perfect people for all you pool needs. You may also visit our contact page to know more!