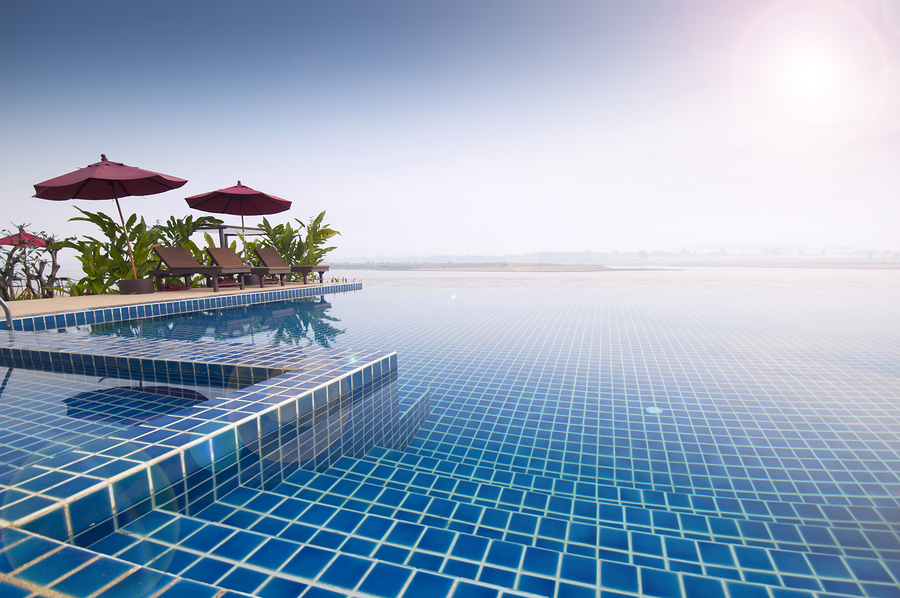 5 Awesome Swimming Pool Design Ideas
Water always takes the shape of its container, constantly moves, and holds and bends light in interesting ways. This is why water has a lot of interesting properties to exploit in terms of pool design. As water can appear boundless, there are also tens and tens of pool designs to fit your house and budget.
Sterling Pool Service has compiled 5 of the standard pool designs for you.
Lap Pool – Do you want to combine the elements of fitness, beauty, and elegance while taking the limited space of your home into account? Then lap pools are for you. Lap pools are the perfect size for swimming laps. While it may be slim-sized, it is big on design.
Natural Pool – Natural pools integrate nature in the design plan by imitating the looks of ponds and lakes. You can put in naturally occurring flora and put in outcropping boulders for a more rustic feel.
Indoor Pool – Get your patio screened and build a pool inside it and you have a backyard pool design that combines the best of indoor and outdoor worlds. What is great about the screen is that it will reduce the need to strain debris from your pool.
Infinity Pool – Infinity pools have glass balustrades and a cascading water descent feature in one of its edges which gives it the illusion of boundlessness. This pool becomes all the more elegant when sunset and sunrise views are factored in as the water's edge integrates seamlessly with the horizon.
Spa Pool – Spa pools are for discerning homeowners who want to create their own getaway wellness retreat in the small confines of their backyards. These pools come in with their own temperature control feature which heats the water during winter and cools it during the summer.
These are just a few of the design ideas for pools. Just take into account the amount of space you have for this recreational feature and your budget and you will end up with a unique pool that speaks volumes about your style.
You Can Trust Sterling Pool Service for Pool Renovations in Dallas, TX Areas
Please think of Sterling Pool Service for pool renovations and pool equipment. Our prestigious pool service company has been serving homeowners and property owners for over 27 years in the following areas: Sachse, Wylie, Murphy, Allen, Plano, Richardson, Garland and Dallas, TX areas. We are also the leader in pool maintenance and pool repairs. You can get in touch with us at 888-973-0274 or contact us online. For pools, your choice is clear: Sterling Pool Service.