Pool Maintenance Services in Dallas, TX
Our service area includes Sachse, Wylie, Murphy, Plano, Allen, Richardson, Garland and Dallas. Fill out the form below and we will contact you shortly.
Sterling Pool Service is a full service swimming pool company that offers pool maintenance, cleaning, repairs, renovations, and other related services for your pool and equipment in Dallas, TX. We are a pool maintenance company that handles the total care of your residential pool. We will work with you to obtain the best possible cleaning and maintenance results for your pool, so you don't have to.
Our proven experience in the pool service industry shows just how reputable Sterling Pool Services is in handling the services for your pool. We will work with you every step of the way, no matter what service we are providing and we will present you with comprehensive bids in writing so you will know exactly what services you will be paying for. It doesn't matter if you want weekly cleaning services or renovations for your pool, we will help provide you the best services within your budget.
When you need work done on your residential swimming pool in the North Dallas area, call us at 888-973-0274. We have been providing exceptional services to our customers for over 26 years, and will ensure we do the same for you and your pools.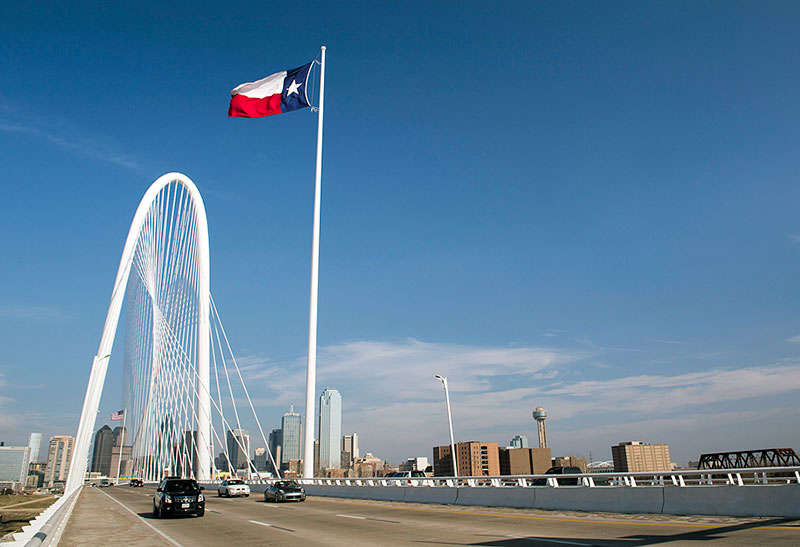 Learn about Dallas:
Dallas is surrounded by over 12 counties that make up the DFW metroplex and is among the top ranked cities in recognition for a variety of reasons. The city is in the top ranking for visitor and leisure destinations in Texas. Thanks to the DFW International Airport, from Dallas you can get practically anywhere in the United States in a decent amount of time. Dallas is also nationally recognized for its urban arts district as well as the abundance of diverse attractions and entertainment centers. Dallas is also home to a multitude of professional sports teams. Within the big city, there are options for everyone to enjoy.
Customer Reviews from Dallas
Completed Jobs from Dallas, TX
Testimonials from Dallas, TX
Blogs related to Dallas, TX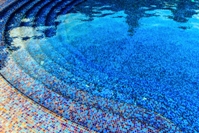 The Classic Splendor of Tiled and Mosaic Swimming Pools in Sachse, Wylie and Murphy
Tiled and mosaic swimming pools have much to offer would-be pool owners in terms of looks and durability.
Estimate Request from Dallas, TX
Jean B. on December 28, 2017 9:04:56am
We need a pool service company. Just moved into the house a few weeks ago.
Ted T. on December 9, 2017 10:30:13am
Need a quote for Leak Detection.
Noble J. on April 24, 2017 6:34:14pm
Could you give me a quote for full cleaning of the pool weekly. Mine is a small kiddie play pool with around 9000Gl of water and 3.5ft depth
Myrna P. on April 4, 2016 11:46:32am
We have a VERY noisy pump motor - a Pentair. Don't know if it needs replacement or repair. HP is 1.0, S.F. HP is 1.25. It's probably about 3 years old. Thanks in advance!
Krystle G. on February 9, 2016 9:07:50am
Need a pool inspection done as soon as possible on a house that we are currently looking to close on. How much would it cost and how soon can you do this?
DJ and JC L. on August 17, 2015 10:02:52am
We are getting ready to move this weekend to the Dallas, TX area and wanted to know more information on your pool maintenance/cleaning services. We look forward to hearing back from you ASAP! Professionally, DJ & JC Loggins
Reed W. on May 20, 2015 4:50:06pm
Are you looking for insurance coverage for installation, construction, service or repair? I have been able to save my clients money on their insurance coverage. The coverage includes flexible limits to meet all needs, chemical applicator coverage and waiver of subjugation. (blanket additional insured available) Please contact me today at rwilcox@twfg.com and see how I can help you save money on your insurance coverage. Reed Wilcox TWFG Insurance—Reed Wilcox 10233 E. Northwest Hwy, Suite 516 Dallas, TX 75238 Phone: (214) 340-7333 Fax: (888) 540-5681 www.reedwilcoxinsurance.com
Arthur J. on June 17, 2014 12:04:05pm
Has leaks on equipment.
Cindy F. on May 19, 2014 10:37:24am
Terri, I haven't gotten a statement from you on Kevin's last visit . He replace a part in the motor Cindy